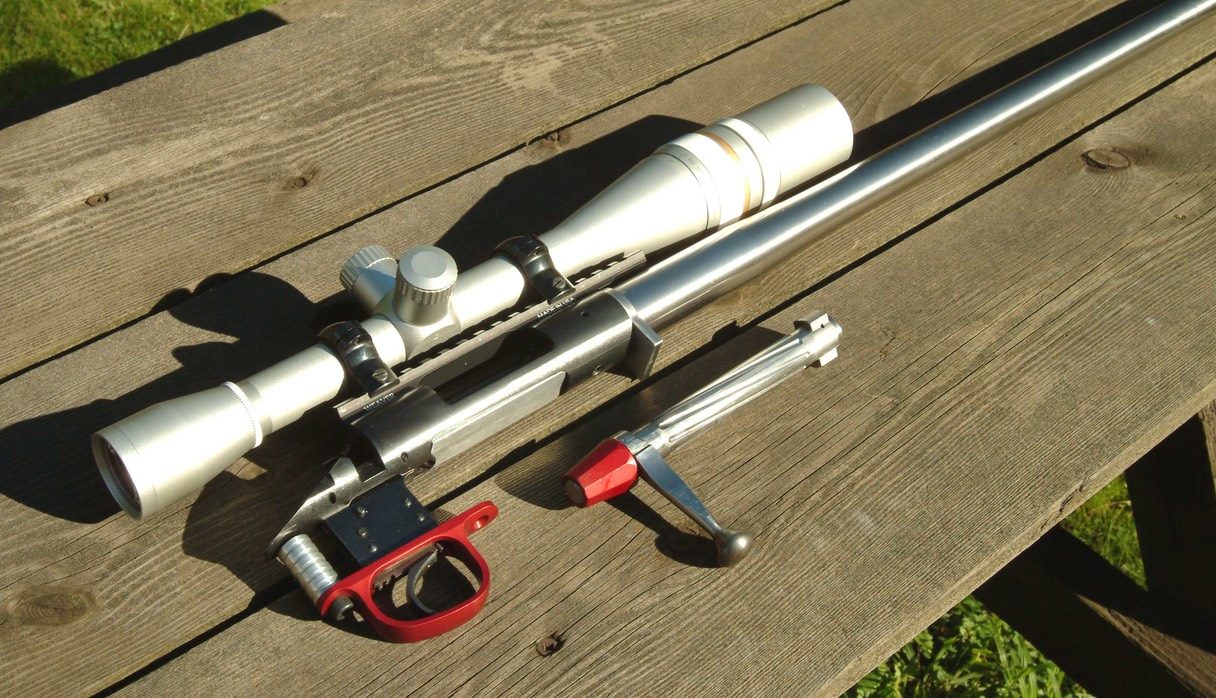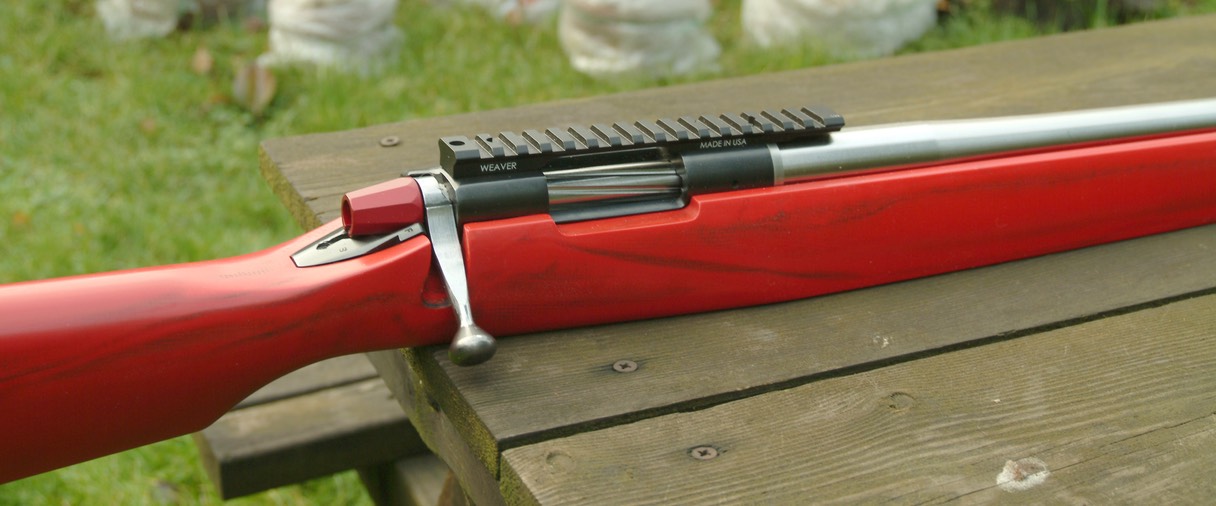 This Rifle has now been SOLD
My Remington 700 varmint BDL in 222 Rem was almost a 'Tactical'  rifle that was fitted with a "Jewell"  2oz trigger, "Note the trigger shown in the photo is in fact a HART 2oz trigger, no longer made" 
The rifle has been fitted with a Match 6mm PPC barrel.  I have the new bolt body now with PPC cartridge head, Sako extractor and fluted body, see pics below:
The Barrel, 6PPC tight neck chamber (.262").  The new bolt body was made by Pacific Tool & Gauge Company for the PPC cartridge head and is machined to take the "Sako" extractor.
The barrel is now fitted and headspaced for my Wilson loading dies, 
Action has been trued by Neil McKillop, new bolt fitted and barrel fitted with a new recoil lug (PT&G) to adjust headspace and the rifle assembled.
The barrel was run-in with 30 rounds cleaning after each one.
After runnng the barrel in just had time to see how the rifle grouped, 5 shots at 100yds grouped in the high 3's (0.3")          off the bypod so well pleased.  After load development and on a mechanical rest should produce results !!!
This barreled action has been fitted onto a Kelbley SPG FB benchrest stock and comes in below 10 1/2 lbs.